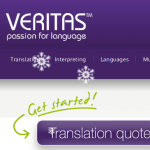 Well, in truth I'm cold enough here as it is. November 16, and I'm still fighting the urge to turn the heating on in my office.
My hands are so chilly that I'm starting to fear for my typing skilsl thgouhg. 🙂
I spent the past hour putting some snowflakes on one of my private client's WordPress sites, check it out, they look 3D…and very cool.
It's a nice little trick that shows people you mean more than just business. It's not exactly new, but it's the first time they've done it so their online community is in for a treat.
I am going to suggest we replace it with a nice warm fire as we get closer to Yuletide though! And maybe a virtual glass of whiskey to warm our bellies too.