Hi Peter. I hope all is well with you?

These are the updates I have had so far on my WordPress search engine optimisation – from my limited input on the errors. Please see attached.

Is there anything else I need to do or do you have any further planned input for the site?

Best regards
Thanks! That first page of the SEO issues you're raising looks to be a basic automatic SEO scan type thing – I don't tend to love those – for good reason. 🙂
Most free reports are based on similar software packages (they're just rebranded).
They're notoriously out-of-date and behind on SEO best practice. One of the popular ones hasn't been updated in nearly two years! And the other only recognises one of the three types of H1 tag (for example) that Google recommends.
In your case, every page has an H1. If you view the source code and search for:
<h1
you'll see it.

Similar situation with the alt tags – the image's code is highlighted in blue. You'll see both alt tags and titles tags in there!
The relevant issue in that doc is the 'Content Wider Than Screen' issue for mobile usability. There's actually two, not just one that's showing as problematic. However, that mobile friendly test is notoriously buggy – Google often won't load all your scripts when they run it. I've run manual tests on both those pages and they actually pass just fine.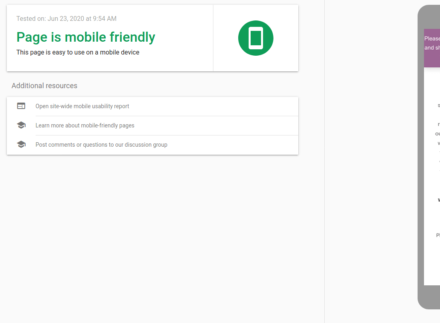 So I've marked both of those pages as 'fixed' in Google Search Console, and they should clear soon.
Thanks as ever!
Peter Mahoney
WordPress SEO Expert