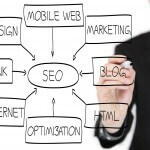 On Friday I published part five of my five part primer series on search engine optimisation.
For your convenience, you can get to each piece of the SEO puzzle here:
The series will give you an understanding of SEO, how to approach it conceptually and practically, and contains some easy to replicate tips and tricks.
And if you need help with any of it, let me know.